EZYpole's innovative lowerable pole design has revolutionised the pole industry by reducing installation and on-going maintenance costs. We are now one of the world's leading pole suppliers to the private and public sectors.
Our range of tilt poles eliminates the need for elevating working platforms and heavy lifting equipment such as cranes, which in turn eliminates O.H&S issues. Other benefits include easily accessing equipment at ground level in a matter of minutes through controlled lowering. This is done via a detachable manual winch system or by simply walking the pole up or down with one or two persons.
Whether you need to change a light fitting, clean a solar panel, upgrade radio transmitting equipment or simply adjust a camera lens, the advantages of a lowerable pole will save you time and money in the long-run.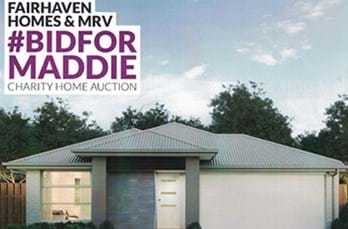 Maddie Riewoldt's Vision Donation
EZYpole recently had the pleasure of donating the hire of an EZYtilt pole and a concrete block to be used for a time-lapse camera for the Maddie Riewoldt Foundation.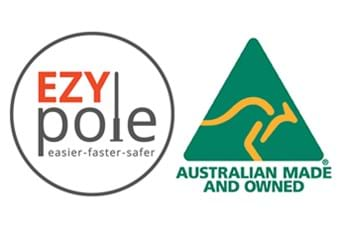 Australian Made Licensee
Since our inception, EZYpole has been proudly manufacturing and sourcing the materials locally.